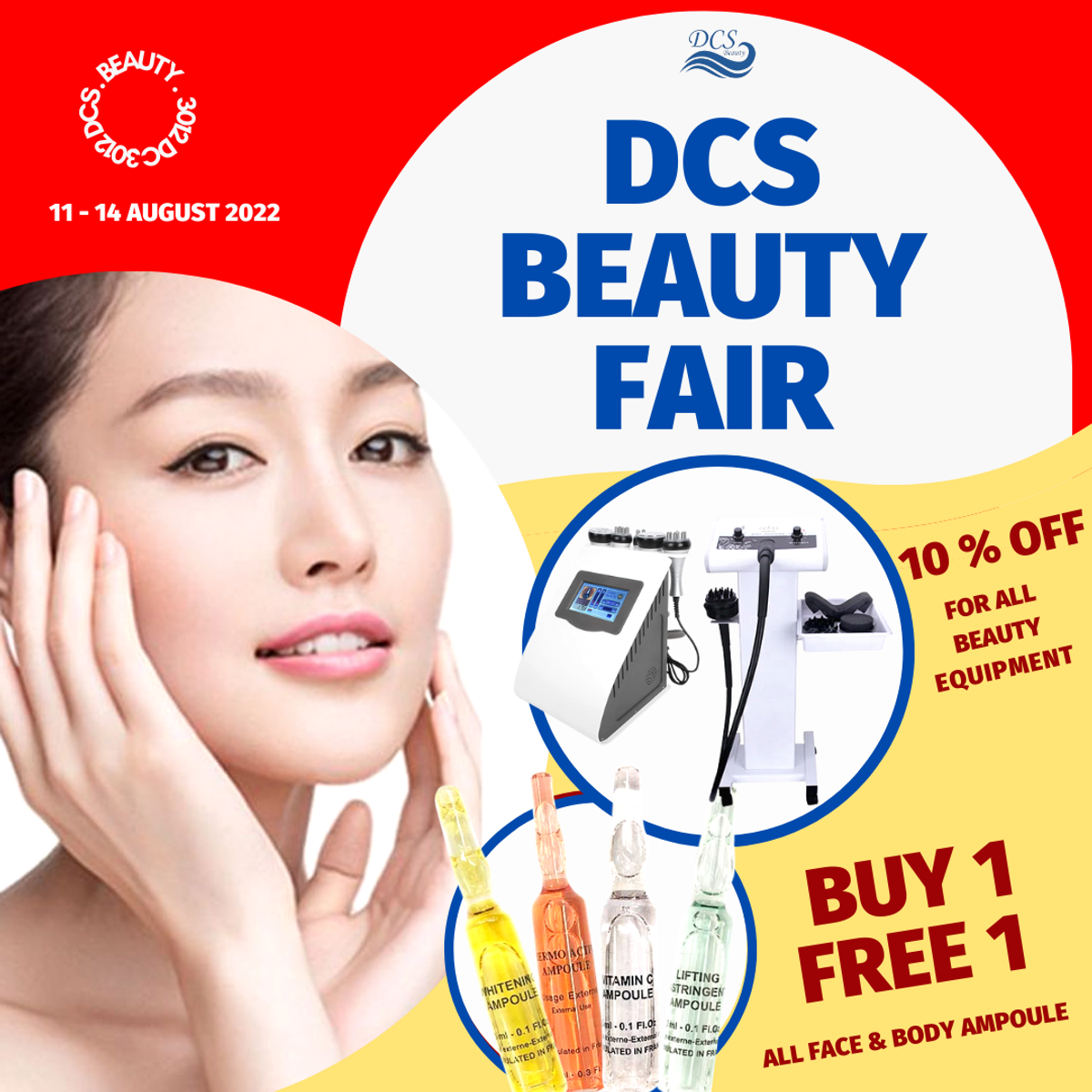 DCS Beauty Expo Fair is Happening THIS WEEK
Have you guys been waiting for this ?!
Yes ! DCS Beauty fair will be happening on 11-14 August 2022 in house and also online channel
We will be committing to deliver the highest quality product skincare , beauty machine and saloon furniture from ALL OF OUR ITEM !
Special SHOUT OUT to all beautician , spa , saloon owner and all beautiful ladies and gentleman are invited to JOIN US !
Grab our latest beauty trend products, machinery, equipment and tools with The BEST PRICE you can see in BEAUTY HISTORY
Visit our showroom at DCS BEAUTY JADE HILLS, KAJANG MALAYSIA to find your perfect beauty desire or you can just click this link
https://wa.link/vag3z1
to conect with our beauty expert
Don't let the time taken away your opportunity,
GRAB YOUR CHANCE FROM 11 - 14 AUGUST 2022
Powered by Froala Editor