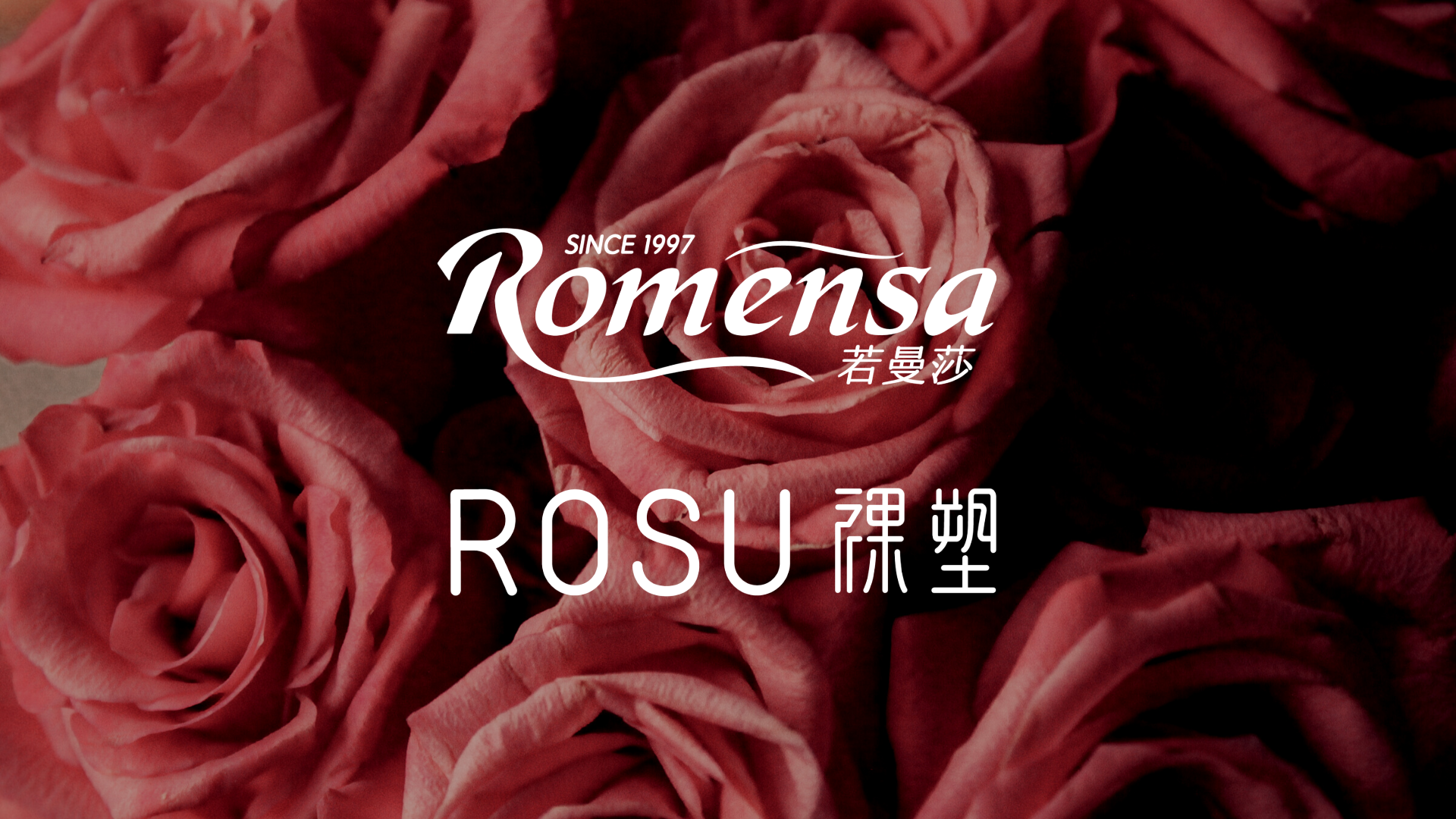 See and know the beauty of Romensa and Rose today. With the integration of carefully selected materials and innovative technology, Romensa and Rosu have been dedicated in producing functional wireless bras and shape wear with impeccable support for women's health and comfort. Experience the difference of Romensa and Rosu's masterpiece today!
ROMENSA
Romensa's philosophy is to improve women's breast health, focusing on Asian women's needs, Romensa is devoted in designing non-wired non-sponge filling bra with functional shaping effect to let women enjoy wearing comfortable bra which beautifully shapes their bust line.
By combining new technology and innovative materials, Romensa has been producing lingerie with exquisite workmanship, elegance and fashionable design. Through more than 20 years of research and development, Romensa has obtained 64 patented leading technologies for its bra structures, bra cups designs, shape wear structures and so on. Romensa has unique patented types of wireless molded cups that best correspond to your breast shapes.
Romensa's products ranging from bras, underpants, sleepwear and thermal underwear.
Romensa is not a new brand onboard. Romensa is a wireless functional shaping lingerie brand founded in 1997 in Taiwan and enjoyed the reputation as the founder of wireless bra in Taiwan. Romensa is a well-known lingerie brand in Taiwan, China and Hong Kong. Romensa entered into the China market in 2014 selling through online platform and retails shops and subsequently has expanded into Hong Kong, Malaysia, Australia, Canada and South Korea markets and now, in total there are over 2000 Romensa retails shops in these countries.
ROSU
In 2018, a sister brand "Rosu" shape wear series, which is jointly developed with a well-known Euopean design team, was released. With Emana yarn imported from Italy as the raw material, the light-weight Rosu shape wear series pioneered the integration of skin and health benefits and science based elements into shape wear, bringing women and unprecedented comfortable shape wear experience.
4 Core Technologies
Emana Yarn
Scientifically proven technology which offers cosmetics and sports performance benefits.
Optimal if worn at least 6 hours a day for 30 consecutive days.
Anionic Volcanic Energy Stone
Relieve cold womb/ uterus
Aid detoxification and lymphatic drainage
Improve micro-circulation
ML Memory Materials
Lightweight smart fabric with shape memory
Excellent breath-ability
Copper Ion Fiber
Effectively prevent common gynecologic infection and inflammation